Description
Delivering a powerful performance, the Philips Shaver Series 9000 with SkinIQ Technology allows you to shave facial hair with ease and efficiency. It utilises advanced SkinIQ technology to adapt to your unique facial contours for improved skin comfort.
Thorough, Smooth Shaving
Equipped with advanced precision blades, the Philips Shaver Series 9000 with SkinIQ Technology offers up to 150.000 cutting actions per minute to deliver extremely close results at skin level. It also features a protective SkinGlide coating to reduce the risk of cuts and nicks.
Adapts to You
With its pressure guard and power adapt sensors, the Philips Shaver Series 9000 automatically adjusts its cutting power for an effortless, gentle shave. Add to that, the flexible 360-degree heads follow your facial contours for optimal skin contact.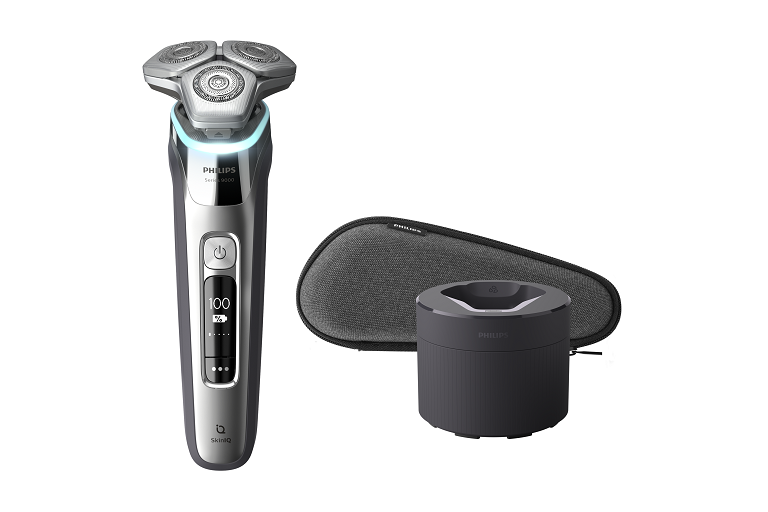 Practical and Convenient
Designed to address your varying shaving requirements, the Philips Shaver Series can be conveniently used for both wet and dry shaving. Moreover, it comes with a cable-free cleaning pod, so you can easily clean your shaver in as little as 1 minute.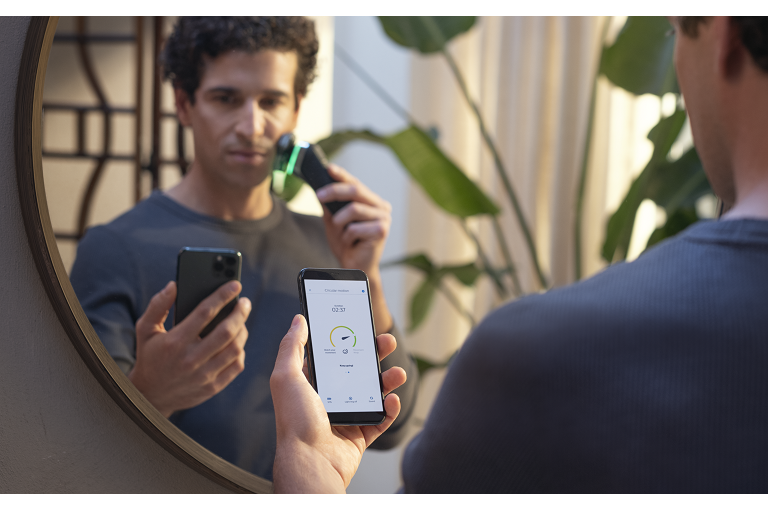 Personalised Grooming
Utilising a motion-sensing technology, the Philips Shaver tracks your shaving progress and guides you to a more effective trimming technique via Philips GroomTribe app (download required). This shaver allows you to enjoy 60 minutes of cordless shaving on a single charge.
What s In The Box?
1x Philips Shaver Series 9000
1x Quick Clean Pod & Cartridge
1x Travel Case
1x Cleaning Brush
Superior closeness*, personalized skin comfort
with SkinIQ Technology
The most intelligent shaver powered by A.I gives you incredible skin comfort. Get feedback on shaving pressure to protect your skin, while cutting hair closer, even on 5-day beards. It senses, guides, and adapts to your unique face.
Pressure Guard sensor
Dual SteelPrecision blades
Dermatologically tested
360-D Flexing heads